Buford Georgia Community Info
Buford GA Homes for Sale
The City of Buford has come a long way since its beginnings in 1872 as a depot on the railway line between Atlanta and Charlotte, North Carolina. Major domestic and international companies have established operations in Buford. The Buford Dam has become a major source of power for the state, and Lake Lanier Islands is recognized as a premier recreational development in the Southeast.
Companies have located operations in Buford for some very solid reasons:
Well-developed infrastructures enhance the efficiency of business operations and favorably impact bottom-line profits
Abundant, highly motivated, production-oriented labor force.
City-owned water, sewer, gas and electric systems provide the lowest utility rates in the area
Excellent, locally-controlled primary and secondary education system with a large number of major universities and technical schools within a 50-mile radius.
Scenic beauty and small town friendliness that create a nurturing environment for employees.
Major industrial and commercial acreage available on major transportation arteries priced to attract new business.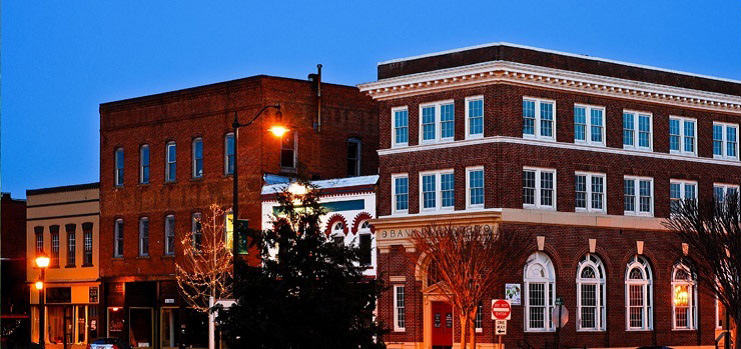 LOCATION: Southeastern United States, north Georgia, Gwinnett County, 25 miles north of Atlanta, on the southern shores of Lake Lanier.
TRANSPORTATION: Hartsfield International, Peachtree DeKalb, North Fulton and Gwinnett Airports; Insterstate Highways I-85 and I-985, Buford Highway and Peachtree Industrial Boulevard. Local Bus and MARTA Station provide easy access to Atlanta.
EDUCATION: Independent city school system with local control of elementary, middle and high schools. More than 10 major universities within a 50 mile radius.
RECREATION: Fishing, boating, swimming, skiing, camping, beach & water park and golf at Lake Lanier Islands and local parks at Lake Lanier; hiking and camping in the north Georgia mountains; major league sports (baseball, basketball, football & hockey), theatre, concerts of all types, symphony, ballet and museums in nearby Atlanta.
LIBRARY: Buford-Sugar Hill, youth programs, story hours, computer section.
RESTAURANTS: Most any type of restaurant in which to choose within 2 miles of the City of Buford. Many major chain restaurants have chosen to locate in Buford as well as unique, locally owned restaurants. You are sure to find your local favorite.
PARKS: 25-ACRE Buford City Park with tennis and basketball courts, as well as, baseball, softball, and soccer fields
HEALTH SERVICES: Gwinnett Medical Center, Joan Glancy Hospital,and Northeast Georgia Medical Center are all easily accessible from the City of Buford.
RETAIL SHOPPING: Mall of Georgia, Art Colony Downtown, Tannery Row Antique Mall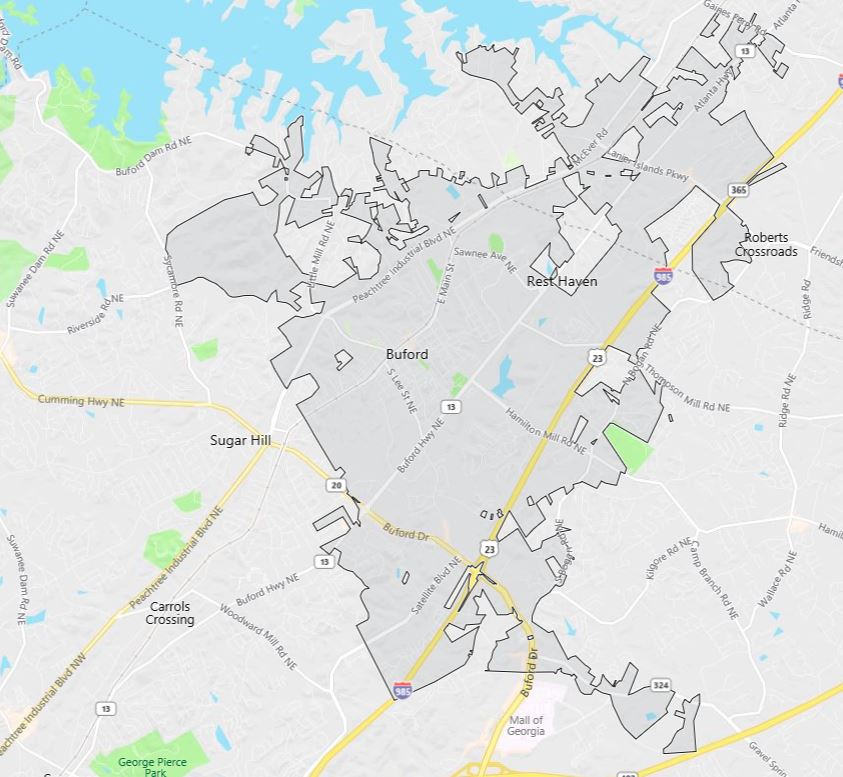 Call me now!!
GA License Number: 332823

3725 Lawrenceville-Suwanee Road, Suwanee, GA 30024